Kidspot provides pediatric Speech, Physical and Occupational Therapy services.  Our therapists hold a variety of specialized certifications to allow multiple avenues for helping your child achieve their goals.  We work together as a team, with the child and caregivers being the most important team members!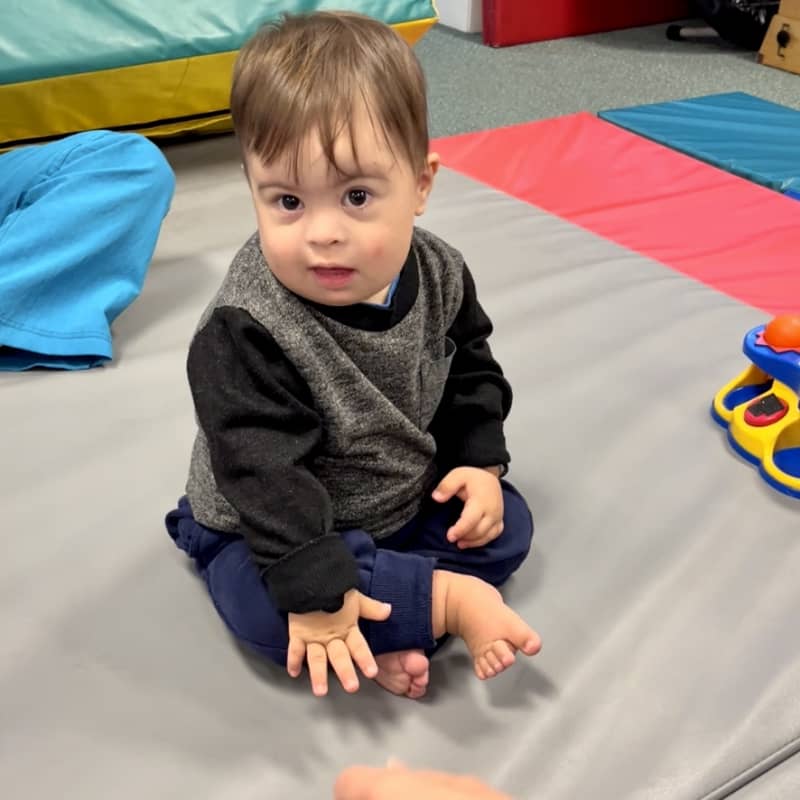 This is an of rehabilitation that focuses on helping children improve their range of motion, strength, flexibility, and movement patterns in order to improve function and prevent disability.
Our physical therapists will work with you and your child to achieve their maximum potential to help foster independent exploration of their environment. We use purposeful play to help us encourage milestone achievement in all ages!
Speech therapy is used to improve verbal, nonverbal, and social communication in children with any conditions or disorders that may impede their speaking abilities.
Our speech therapists work with your child to assess speech, language, and cognitive-communication skills. This allows them identify any problem and the best way to treat it. Speech therapy helps your child gain confidence and independence in all aspects of daily life!
Feeding therapy is provided by specialized feeding therapists and is used to help infants or children who have difficulties sucking, chewing, feeding or swallowing. Our therapists can also help those children with food aversions.
Feeding therapy can help your child learn how to eat and even how to eat more efficiently/effectively. This therapy targets oral motor skills and/or expanding a child's diet to provide for more variety in fruits, vegetables, or meats.
Occupational therapists work to improve the function and independence of children with disabilities, injuries, or illnesses. They provide therapeutic interventions that help develop fine motor, cognitive, language, social and self-care skills. 
Our occupational therapists work with you and your child on activities and skills of daily life. We help give your children the tools to gain confidence and independence with age-appropriate skills. This helps your child better understand the world around them.
It is Kidspot's continued commitment to clients and staff that has resulted in an agency that has provided quality pediatric therapy services for almost 30 years and retained staff for 8-20 years!
We now offer free phone screenings!
We are now offering free developmental phone screenings, these only take about 15 minutes to perform! If no therapy is recommended our therapists will likely offer suggestions regarding you area's of concern. If we believe your child may benefit from therapy we will recommend you obtain a referral from your pediatrician for a more detailed evaluation with the appropriate service.